Sometimes it's nice to take a break from the camera and share a little blogger love. Here's a few reads that have really caught my attention over the past few weeks for you to enjoy!
'He Wears, She Wears | The Leather Edition' over at The Little Magpie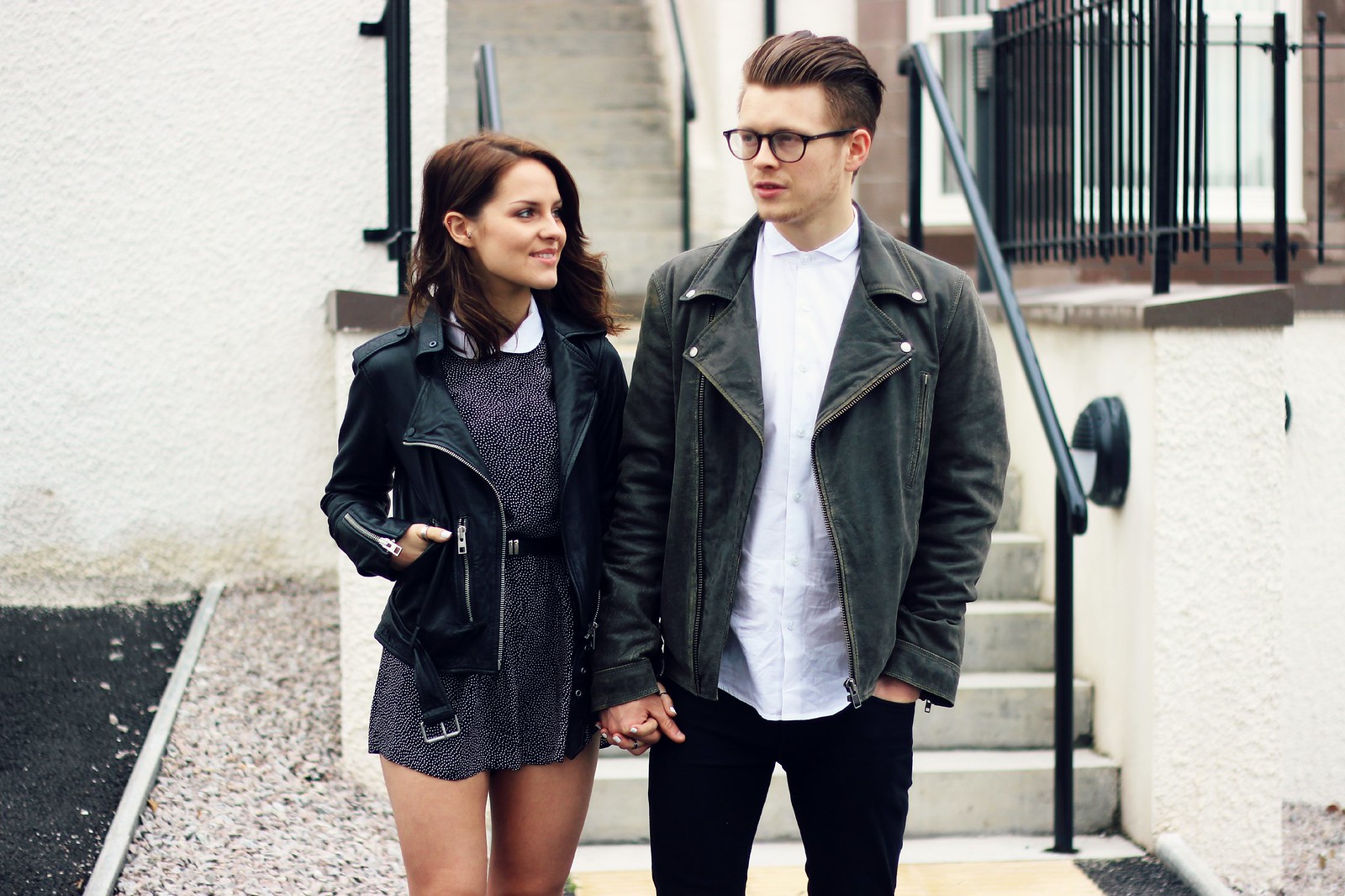 Shit hot couple alert! I love Amy's 'He Wears, She Wears' posts in where her boyfriend, Rob, joins her in front of the camera on the odd occasion. These two don leather jackets better than most. In fact, they could have easily stepped straight out of a The Kooples ad.
'How to Juggle a Daily Blog & Full-Time Career' over at Media Marmalade
Having just graduated and fallen straight into the welcoming arms of a full-time internship in the city I've been struggling to keep my blog posts regular. I no longer have heaps of free time like I did as a student! That's why Mel's post on juggling a successful blog and a career has come at the right time and has inspired me. This lady is Wonder Woman, truly! She manages to blog every single day and every post, in pictures and in words, is wonderful and well-considered. Also, be sure to check out her earlier post on
how to keep organised and inspired
.
'8 Beauty Hacks Every Girl Should Know' over at The Velvet Black
Alice and her blog, The Velvet Black, are pretty new on my radar but she instantly made it onto my essential daily reads list. Now when it comes to the topic of beauty I just bumble along and pretend I know what I'm doing when I actually don't. Every morning is a battle with my mascara wand. When she started her 'Beauty Hacks' post with
part one here
I instantly scrambled over to the mirror and tested out the concealer tip. If you're not a make-up savvy girl like myself and end up with lipstick halfway up your face when trying to apply it then Alice's posts could be your new saving grace!
'Hastings Adventures' over at Being Ashleigh
Ashleigh documented her recent family trip to Hastings Beach through an assortment of enchanting, grainy photographs that have aesthetically captured the essence of her day out perfectly. It's clear from previous work on her blog she's a talented photographer, but these photos really shine for me.
'Bristol's Best Bits' over at Being Little
Bristol is one of my favourite cities in the UK. I've been a number of times but I haven't visited in three years - I'm definitely overdue a trip! Lyzi has posted her favourite hotspots in the city she's made her home and she steers clear of the typical tourist conventions in Bristol. For example, I had no idea Bristol had a neighbouring forest under the name of 'Leigh Woods', which I definitely have to see! I've got this post bookmarked in preparation for my day trip there soon.
BLOGLOVIN' | FACEBOOK | TWITTER | INSTAGRAM